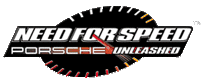 Revolutionary New Game Engine
- New 4-point physics model captures the unique feel of each car.
- Stunning 3D cockpits - feel your head thrown back in to your seat- Advanced in-car view simulates realistic head movement.
- Enhanced special effects showcase the power of your PC.
- New point-to-point courses with branching paths.

Join the Factory Testing Crew
- Flat-out, pedal-to-the-metal racing action.
- Mission-based challenges reward you for exceeding the limits.
- High-speed thrills with traffic, police and spectacular crashes.

Porsche Evolution Mode
- Build a career and advance trough the history of the world's most storied performance car makers.
- Buy and sell, upgrade, repair, and maintain your cars
- Supply and demand based economy simulates inflation depreciations.
- Car history is tracked affecting it's future value.
- Become a master mechanic and an engineering expert.
- Work with over 700 parts from the official Porsche catalog.

Porsche Collaborations
- Over 80 models from 50 amazing years.
- From the first 356 to 2000 911 Turbo, the ultimate in 21st century performance.
- Be one of the few to hit the road with the electrifying GT1 racer.
- Download additional cars free from the Need For Speed web site.
- Hear the unmistakable sound of Porsche engines.
- Videos, slides, narration, and statistics detail Porsche's rich history.

Open Road Thrills and Circuit Course Challenges
- Nine European open road courses.
- Five closed tracks.