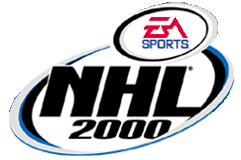 Import your face and voice - Get on the game plus create your own taunts and celebrations.
Full Internet game play - Go on the road with your favorite team.
Dedicated big hit and special move button.
New dynasty mode - Create a team to play in consecutive years/seasons.
All the teams, all the players
Full NHL season and 98/99 player stats.
Featured music - Garbage "Push It" and Uberzone "Dokta-Dokta".
New - Globe Arena, Stockholm. Hartwall Arena, Helsinki.